My reading list for the Halloween season — and yes, I consider it a season, rather than just one day of celebration, is comprised of an old favorite author, a new author and some short stories that I'm looking forward to reading as the days get shorter and the nights cool down.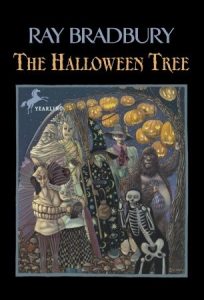 One short story I highly recommend everyone add to their reading list for September/October is Rad Bradbury's The Halloween Tree. In under 200 pages, Bradbury explores our history of Halloween and how it's been influenced by history, myths and from a variety of locations and cultures throughout the world. I listened to this as an audiobook on the Libby app, this version of the story was adapted and performed by the Colonial Radio Players. The actors, accompanying music, and sound effects made this piece of literature come to life. I felt like I was listening to a pre-cursor of The Nightmare Before Christmas, with the images of jack-o-lanterns, and the Halloween tree.
As we ramp up for Hispanic Heritage Month, celebrated annually from Sept. 15 – October 15, I am looking forward to reading Mexican Gothic by Silvia Moreno-Garcia. This story is a Gothic horror reminiscent of Jane Eyre, but set in 1950s Mexico. Side note: I am a huge fan of Jane Eyre and anything influenced by it, so I also added Rebecca by Daphne du Maurier. Earlier this year I decided that as a Latina and a writer, I should be supportive of other Latina writers and added several books to my reading list including Island Affair by Priscilla Oliveras and Juliet Takes a Breath by Gabby Rivera. Last year I read Sabrina and Corina by Kali Fajardo-Anstine, which I borrowed from the library and I absolutely loved so much that I bought it in paperback this year to enjoy over and over again.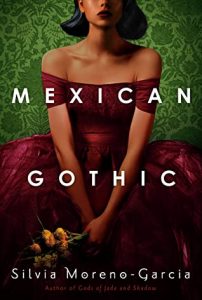 Obviously, some Stephen King is in order to help get into the mood of the season. I am cautiously looking forward to If It Bleeds, a collection of novellas by Stephen King. The last King book I read was Mr. Mercedes, which was definitely cringey to say the least. However, I didn't want my reading list to be too heavy, so I also threw in a paranormal romance that was recommended by a friend. Undead and Unwed by MaryJanice Davidson will be a palate cleanser between all the planned horror stories.
And what is Halloween Time without a little magic? To wrap it all up, I plan to read Neil Gaiman's M is for Magic, which I admit, just seeing the cat on the cover swayed me to add this collection of stories to my To Be Read list immediately. My own black cat turns 11 on Sept. 4 and we'll be celebrating by hanging out together, and watching movies featuring black cats like Hocus Pocus and Coraline.
All of these books are available through my local library. If I get through this reading list, I'm sure there are more titles to explore, including The Return of the Witch by Paula Brackston, the second book in the The Witch's Daughter series and many others. What are your favorite Halloween-time books to read?
Cost: $0, borrowed through the Libby app.
Drink of Choice: Pumpkin Spice Cold Brew