"There's a hamburger head shark!"
This shout came from a child in awe and surprise as he watched a hammerhead shark swish its body and swim around the giant tank.
I was on the second floor of the Open Sea Exhibit at the Monterey Bay Aquarium. Below me, a group of children and adults lined the floors sitting crossed-legged, ready for the feeding. After a disappointing visit to the Slough and not seeing a single ray, I was ready to see some sea animals.  Here at the Open Sea Exhibit stingrays, tuna and sharks were hanging out together.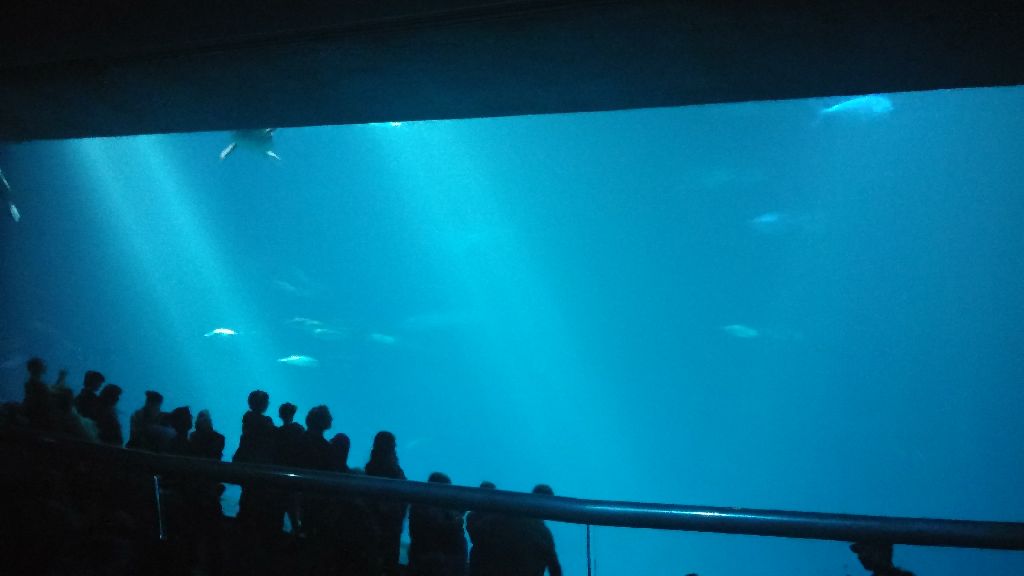 It was Monday and not all of the animals in the exhibit get fed everyday, so only the turtles and the sardines were dining today. A sea turtle munched on some lettuce and bell peppers at the top of the tank. A school of shiny sardines whirled up from the narrow bottom of the pool to get their share of fish flakes. However, the sardines weren't the only hungry fish in the tank that day. The Mahi Mahi snapped at the tornado-like school in an attempt to secure a snack. How do all these animals co-exist and not eat the wrong food? The presenter explained that the animals at this exhibit have been "target trained" to recognize a specific visual whenever their food is coming, essentially a "visual dinner bell."