Every picture I took looked like images from my computer's wall paper: a picturesque landscape to day dream about visiting. Waves are crashing on shore, birds are flying overhead. This was the most serene hike I have ever experienced. This was the Sea Lion Point Trail at the Point Lobos State Reserve.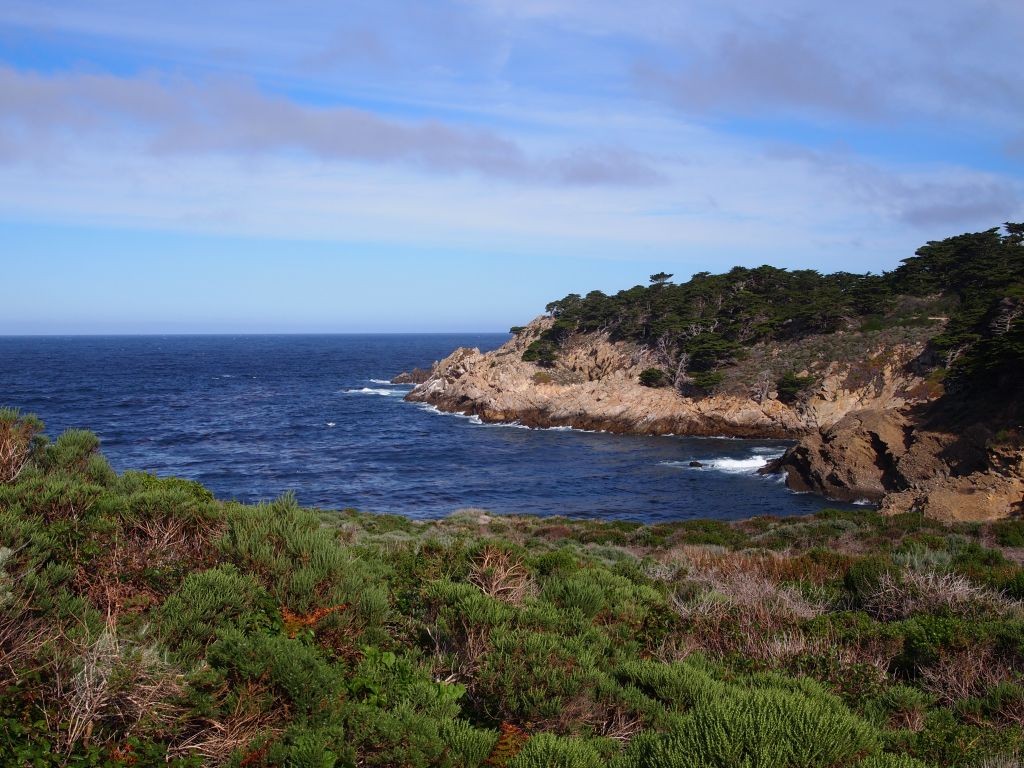 At the top of the trail, a fellow hiker peered out toward the ocean through his scope. He smiled and motioned to me to have a look myself. When I looked into the scope, I saw sea otters relaxing in a kelp bed. Moving the scope to the left, I saw a pod of dolphins jumping in and out of the water. Harbor seals resting on their sides scooted their blubbery bodies off the rocks for a swim.
Looking down onto the beach below, there were sea lions. Not just two or three, but tens, all cuddled together on the dry sand. This wasn't just a group, but a community. The pup of the colony ran back and forth with the waves. The little guy urged others to join him, but he was ignored. This was a day to rest, flop around, and soak up the sun.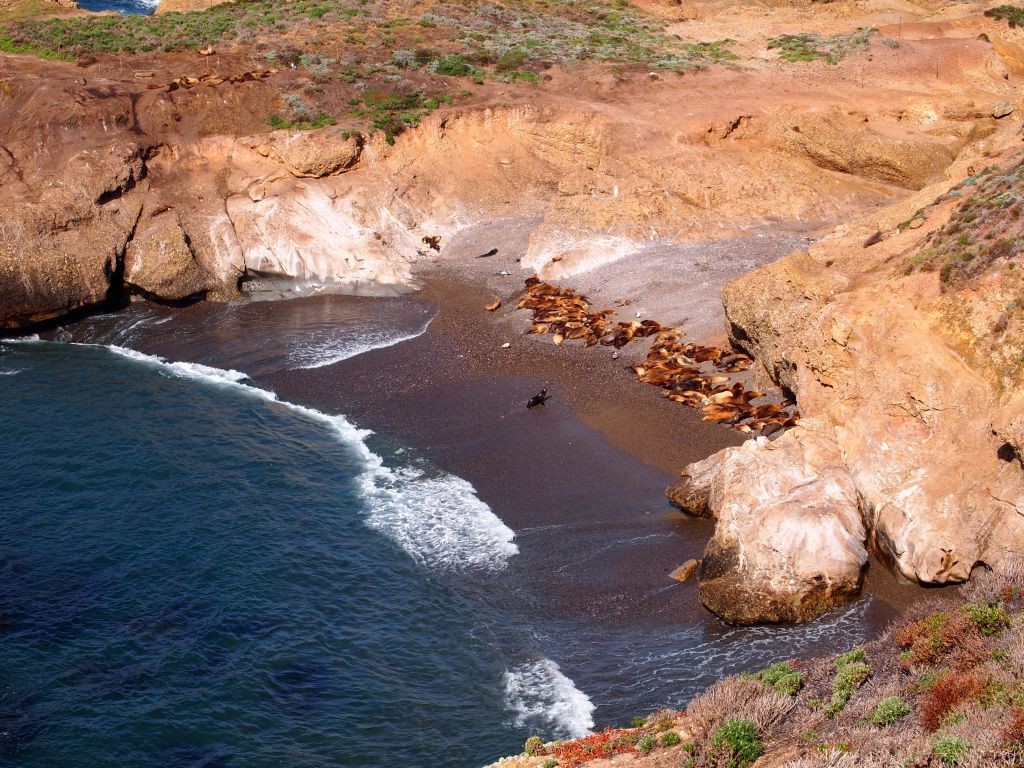 I was in awe. It reminded me of Sea World, except that I wasn't sitting on a concrete bench, I was watching the sea lions in their natural habitat. I was shivering even though I wore both my hoodie and my sweater, so I pulled my hood over my hat to warm my ears and walked on.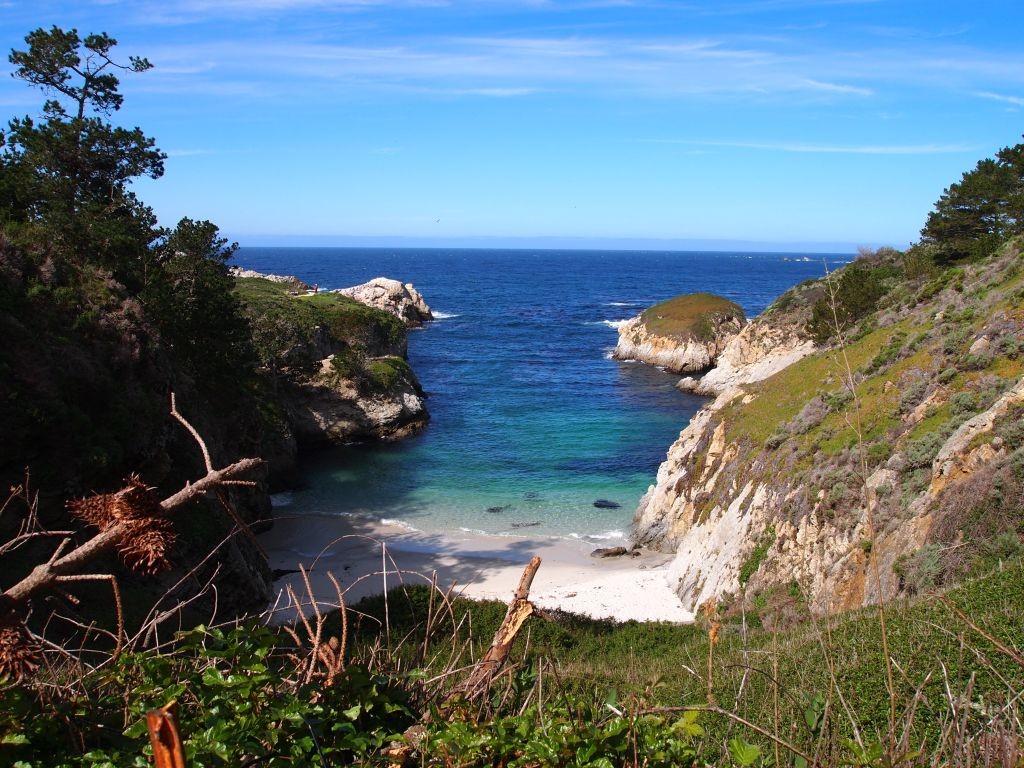 Unlike our walk through the Slough, Sea Lion Point Trail didn't disappoint. I saw more otters, sea lions, sea birds than I ever thought I would in person. I felt at peace and at the same time overwhelmed by the birds, the trees, the sea animals, the ocean. It was the best way to conclude our Monterey vacation, truly the best for last.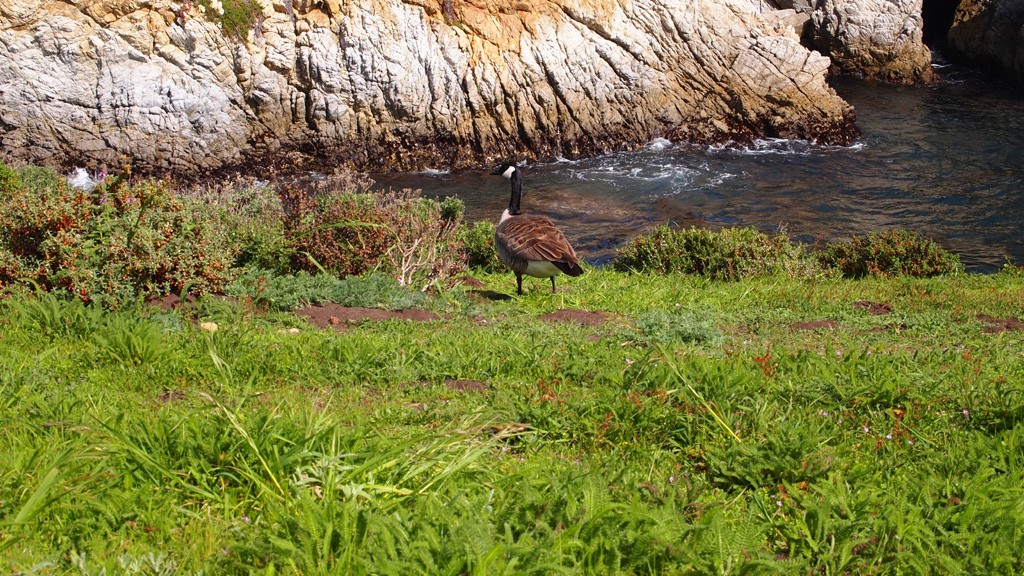 Drink of choice for the car ride home: a caramel Frappuccino.
This is the conclusion of a four-part series on traveling to and around Monterey, CA.